The COVID-19 Level 3 and 4 lockdown disrupted the social and business lives of us all, with activity levels falling through the floor in most industries. But not all industries suffered under lockdown. In this article, I want to reflect on the success of our agricultural exports over the past couple of months.
Data released by Statistics New Zealand shows that the value of New Zealand's exports from 1 February to 13 May was within 1.1% of its 2019 level. Over the past three and a bit months, our exporters have earned $18.1 billion!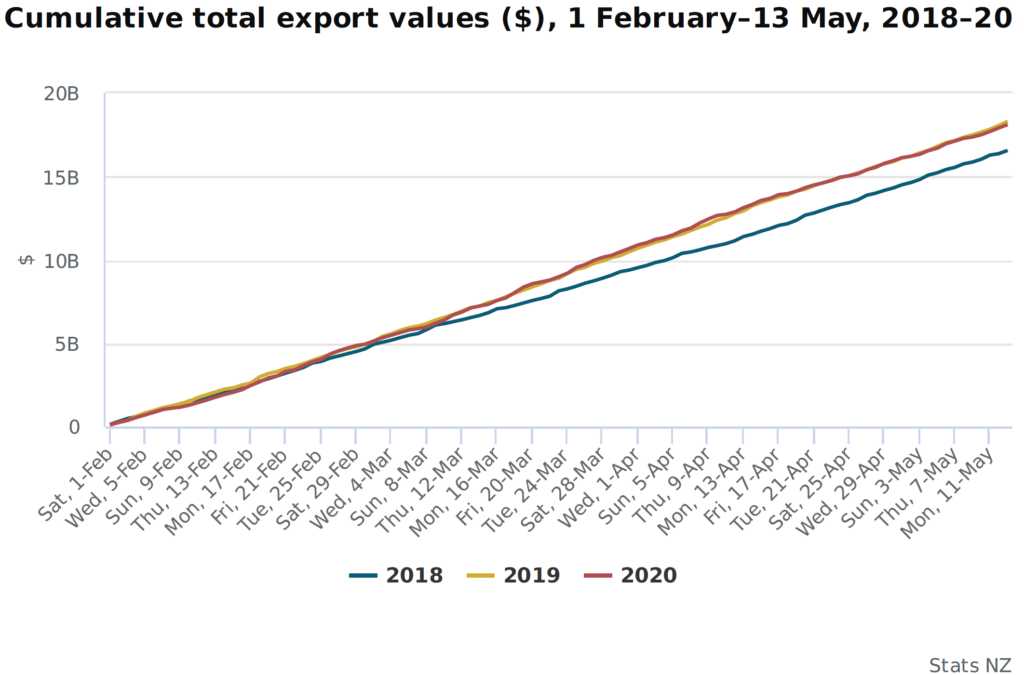 Digging deeper beneath the numbers shows that a 31% rise in fruit exports, 13% increase in dairy exports and 0.4% lift in meat exports, offset steep declines in forestry (-45%) and seafood exports (-21%).
The prognosis for food exporters remains strong. The good thing for provincial New Zealand is that the world still has to eat. There may be some softness to export prices for some higher value add food items that emerge as a result of reduced restaurant trade, but prices of the staples for consumption at home will perform better over the months ahead.
For sectors like wine, this means more plonk and less fancy branding sold through restaurants. As a consequence of trying to shift volume without polluting brands, it may be in the UK that you get more than you bargain for when you buy a Tesco-labelled bottle of NZ Sauvignon Blanc during your weekly shop this year.
Looking at the other side of New Zealand's trade equation, the time away from the shops is apparent in import statistics, with the value of imports between 1 February and 13 May sitting 8.1% below its level from a year earlier.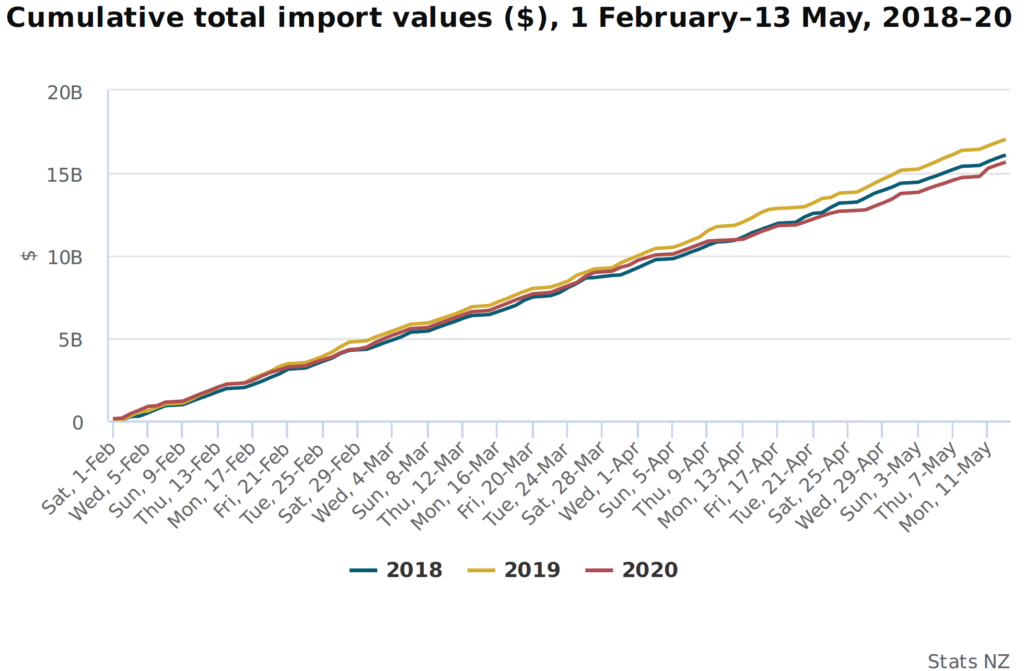 Putting imports and exports together shows that New Zealand ran a $2.5bn trade surplus over the past three and a bit months, $1.2bn higher than a year earlier.
Thanks farmers, those extra billions are a welcome addition to our economy during such difficult times.