With lockdown measures having disrupted the domestic economy, it was reassuring to see export data showed New Zealand's exports rose in August.
Export earnings in August (up to 25 August) were up 25% from the same period last year, after having sat lower through many of the first few months of the year.
This growth was driven by mechanical machinery (up 34%), meat (29%), other manufactured goods (25%), logs (24%), electrical machinery (22%), and seafood (13%). Nevertheless, it was not all up, with fruit and dairy exports remaining on par with a year ago, despite significant growth in prices, particularly for dairy exports.
Export growth in general shouldn't be a surprise in New Zealand at present. Prices for our key export commodities are up across the board – generally in the order of 10% to 30%. Furthermore, even under Level 4 lockdown conditions our farms, orchards, and key food processing infrastructure remains operational.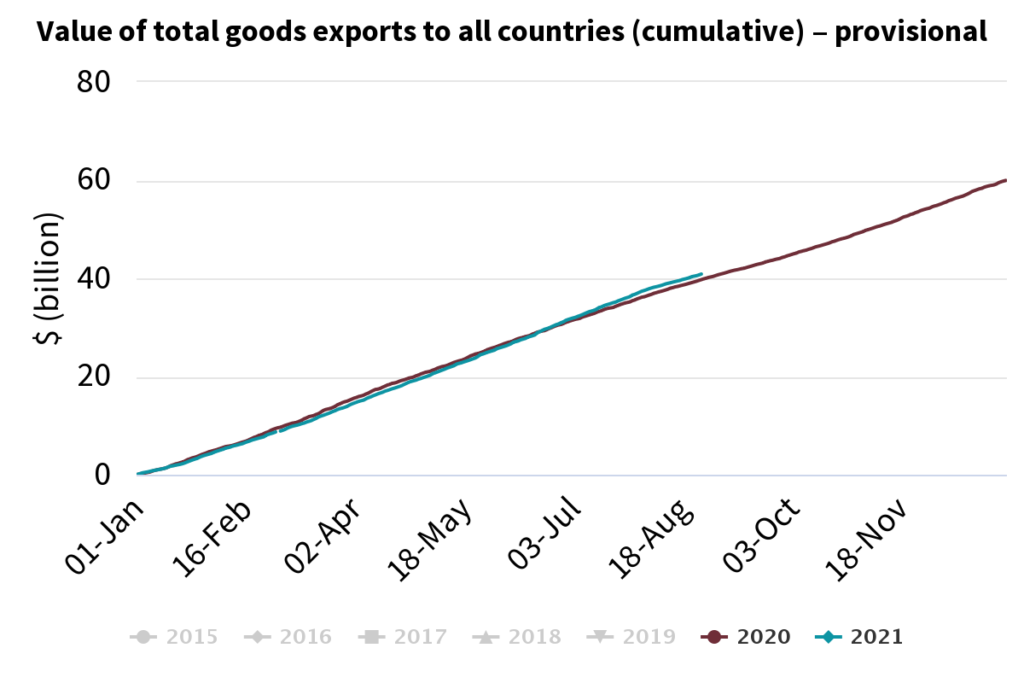 But shipping challenges could be a $10 billion opportunity cost
However, export earnings could be even higher if it weren't for shipping constraints. The challenge for exporters is getting the goods to market to make the most of high prices. Shipping costs for our exporters have risen (4 to 6 fold by most measures), and port schedules have faced significant disruptions.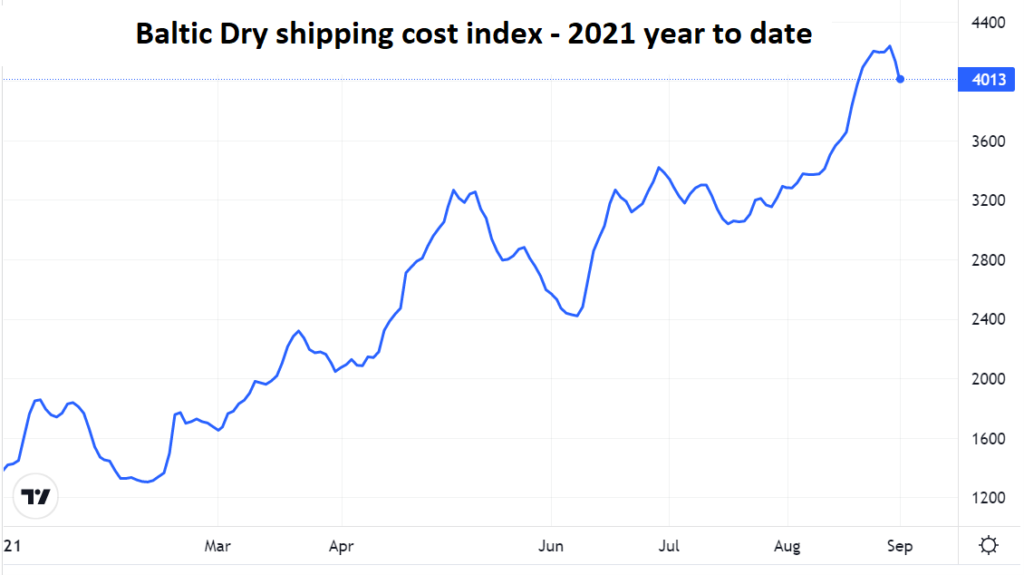 Ships are calling into fewer ports and cancellations abound, particularly into our regional ports. The upshot is that many exporters are struggling to get the volumes out of the country in a cost efficient manner. These problems aren't going away anytime soon as global shipping bottlenecks are huge, and New Zealand is an infinitesimally small consideration for global shipping behemoths. Our biggest companies like Fonterra seem to be finding a way through, but the challenges for small players are huge, especially out of South Island ports.
Back-of-the-envelope calculations show me that the opportunity cost to exporters of shipping challenges could be in the order of $10 billion on an annualised basis.
There is an urgent need for government to consider the case for intervention to ensure our exporters' access to shipping – which could even at one extreme involve chartering of vessels. This may seem crazy, but bear in mind that the government is already approaching $1 billion in cheques to airlines to keep airfreight moving. Airfreight on an annual basis accounts for less than $10 billion of total export receipts, while exports moved by seafreight account for closer to $55 billion of total exports across a typical year.